Time for something a little different as far as creative writing prompts and exercises go:  a picture prompt to help you write a story.  The idea behind this writing exercise is to use the picture as inspiration for a story, which can ultimately be about anything  and not strictly related to the image in the photo or picture.  It has been said that stories start as nothing more than pictures in our minds, things we have seen or imagined, and that writing is simply trying to make sense of those pictures, make up the story behind them and find out why it is that those pictures touch us so much.

So, anyway, time for the exercise.  Look at the picture below then start writing a story that is triggered by this picture prompt.  Perhaps the story will involve the object or scene in the story or perhaps you might imagine a character inhabiting this place.  Write for at least 15 minutes and preferably until you have the whole story behind the picture on the page.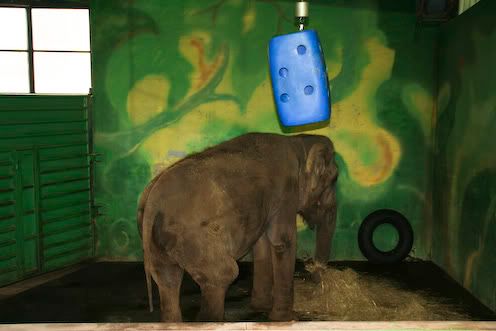 Elephant Alone
You might also be interested in these picture prompts if you're new:
Picture Prompts: The Stairs to Somewhere
Enjoy this exercises and remember to always stay creative!
Related Posts