Hopefully you have been doing your creative writing exercises daily, or at least every other day, or at least a couple of times per week, or at least once a week…well, what I am trying to say is that you should get into the habit of writing almost everyday, no matter what kind of mood you are in or if you are just totally not inspired, and as I said before, creative doing creative writing exercises is the best way to achieve this. There is no pressure and if something you write while doing one of these exercises ends up becoming a whole story, perhaps even gets published, well them so much the better. But enough of these instructions. It is time for this weeks picture writing prompt and here is the photo: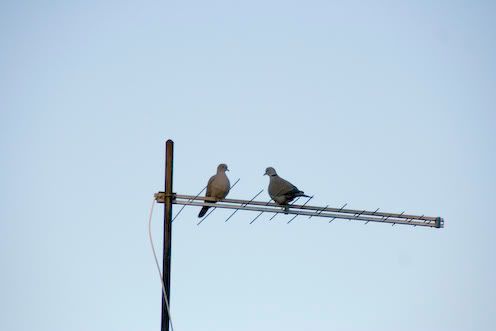 Sweet isn't it? Anyway look at the picture and let it spark a story in your imagination. Then take half and hour and write that story. And if the story grabs you then just keep writing even after the half hour is you.
Good luck and stay creative!
And here the links to the other picture prompts:
Picture Prompts: Pictures That Tell a Story
Picture Prompts: The Stairs to Somewhere

Picture Prompts: The Door To Somewhere

Picture Prompts: The World Beyond the Edge
Related Posts