Well, it's the end of the working week and as far as creative writing exercises go we are having picture writing prompts today. These are a lot of fun, since all you have to do is look at an image and just let your mind go in the sense that it is free to wander and come up with story lines unhindered by any predefined words, phrases of sentences. The idea behind these type of creative writing prompts is that you are given a picture which is meant to inspire you to write a story, a poem or a piece of flash fiction. So get to it!
The picture writing prompt: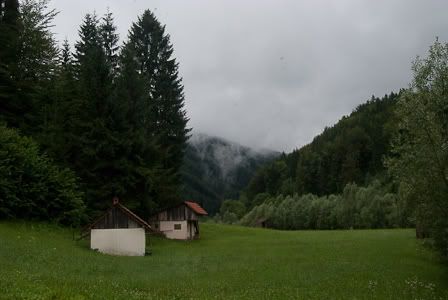 The instructions:
Look at the picture above and let it tell you it's story. Imagine where it was taken, why it was taken, where it was taken, who lives in this place, how they got there,and what they are thinking, just to give you some examples and ideas. Once you feel that the picture has told you its story and you in turn can write it down, start writing and don't stop for at least 30 minutes or until you are finished with the rough draft of your piece of writing. Go back and edit it later, like tomorrow or on Sunday.
Stay creative!
Other creative writing picture prompts:
Picture Prompts: Pictures That Tell a Story
Picture Prompts: The Stairs to Somewhere

Picture Prompts: The Door To Somewhere
Picture Prompts: The World Beyond the Edge
Picture Prompts: Something's in the Air
Picture Prompts: The Big House
Picture Prompts: Wooden Bridge
Picture Prompts: Nature Smiling
Picture Prompts: Bird on a Wire
Picture Writing Prompts: The Hazy Distance
Related Posts